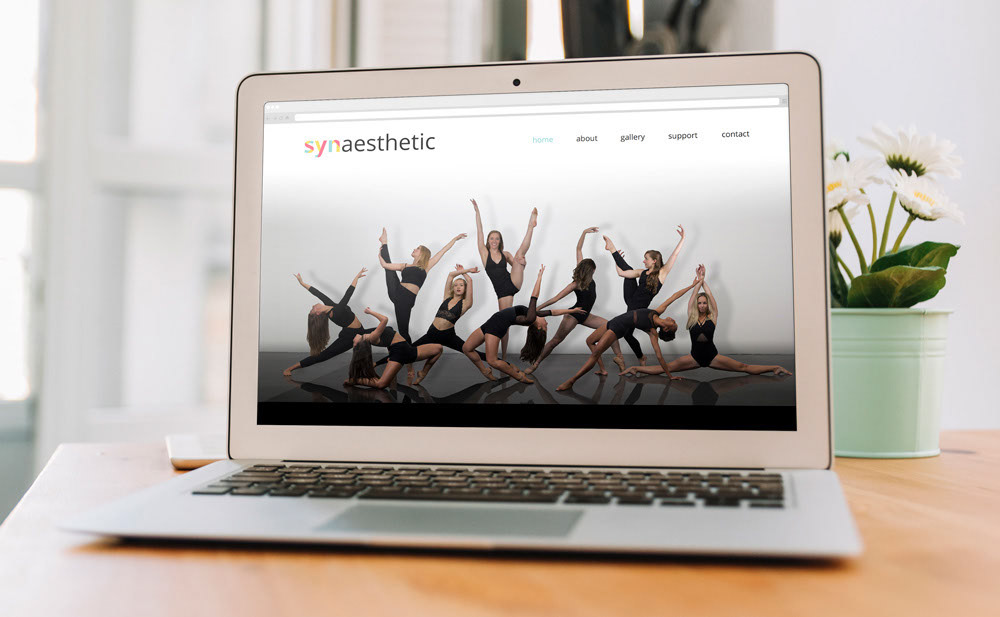 Click image to see live site.
SYNAESTHETIC DANCE COMPANY
Throughout 2017-2018, I served as the graphic designer for Synaesthetic, a multimedia dance company created by the BFA Dance Performance & Choreography senior seminar class. As the graphic designer, I conceptualized and implemented the branding and promotional materials. The design aims to visually evoke Synaesthetic's mission: To create a multimedia experience through movement that fuses the senses.
This is the homepage layout from Synaesthetic's website.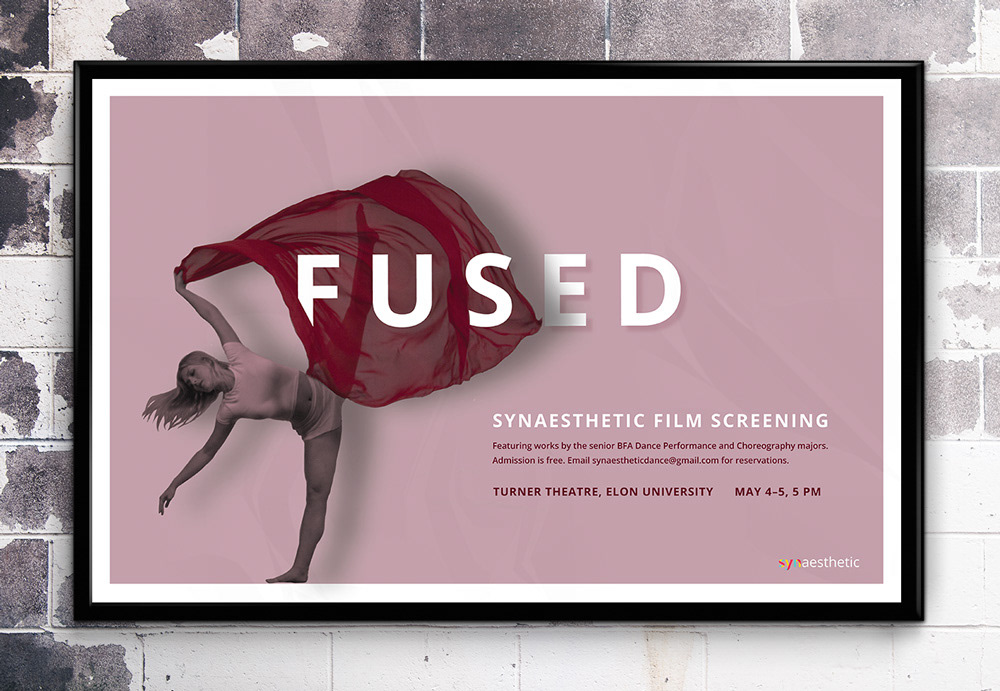 Above are the poster for Synaesthetic's final film screening and the vertical adaption used for programs and social media. 
Above is the animated logo, which was used for film promos. Below is some of the process work that led to the development of this brand solution.