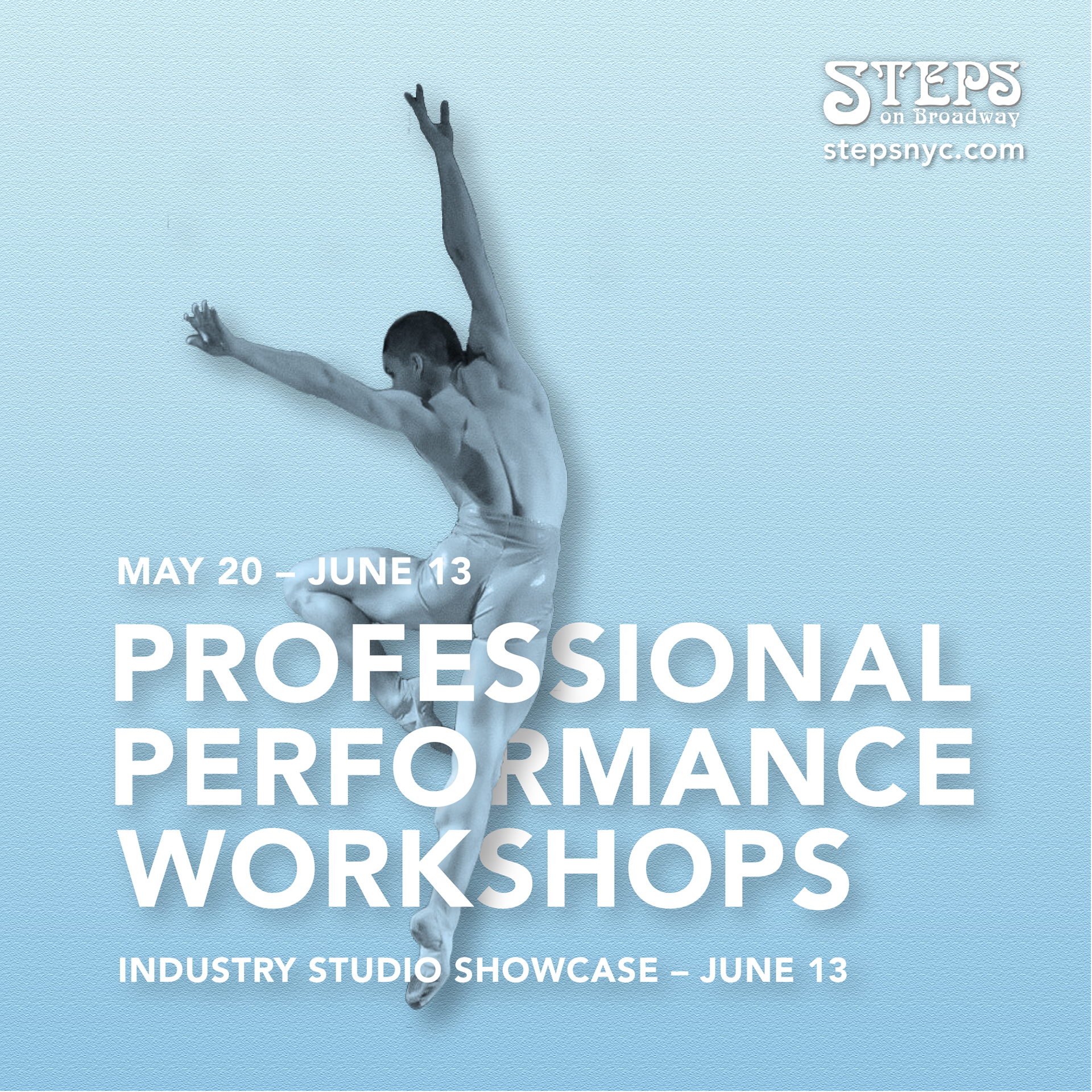 As Steps' Social Media and Marketing Associate, I design, produce, and strategize almost all of the content seen on its social media accounts, plus its affiliate Youth Programs accounts. This page features some of my best work for the open division of Steps on Broadway, from Professional Performance Workshops to Contemporary Masters. This work serves to advertise the many programs Steps offers in social-optimized formats that appeal to the target audiences. Some assets are also redesigned for the Steps' app, as seen in the upper left image.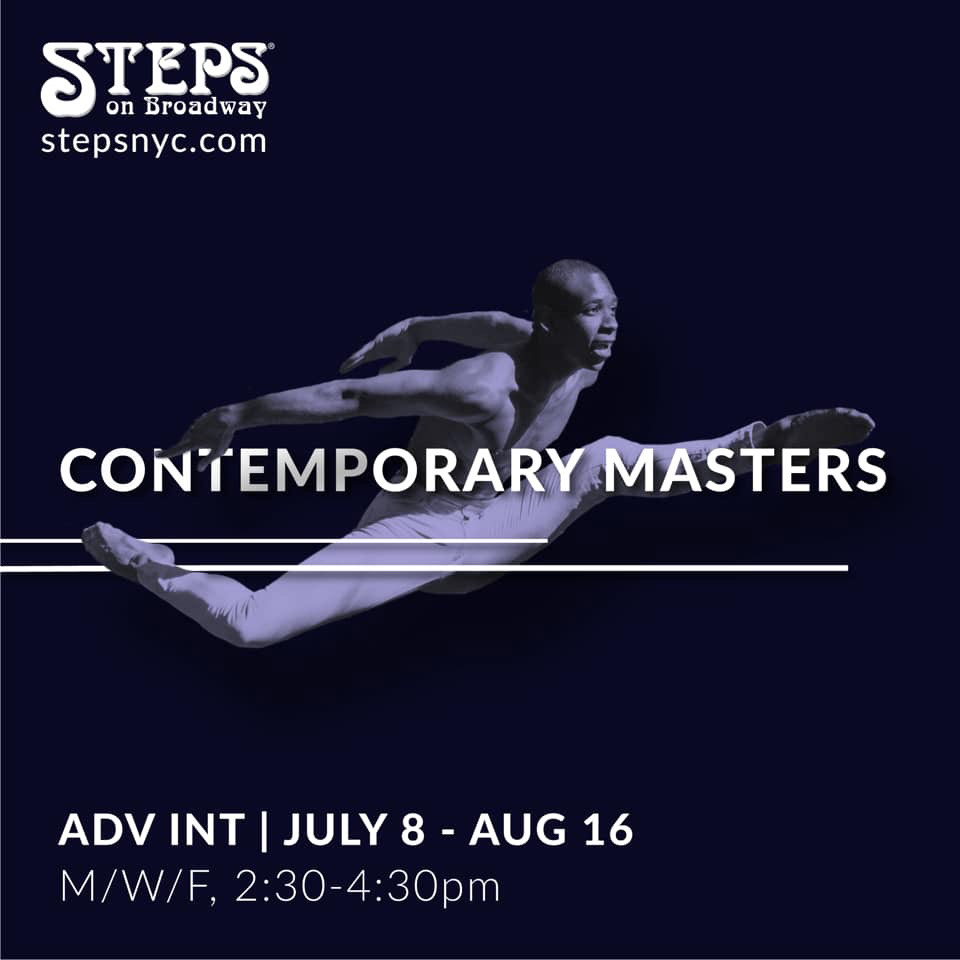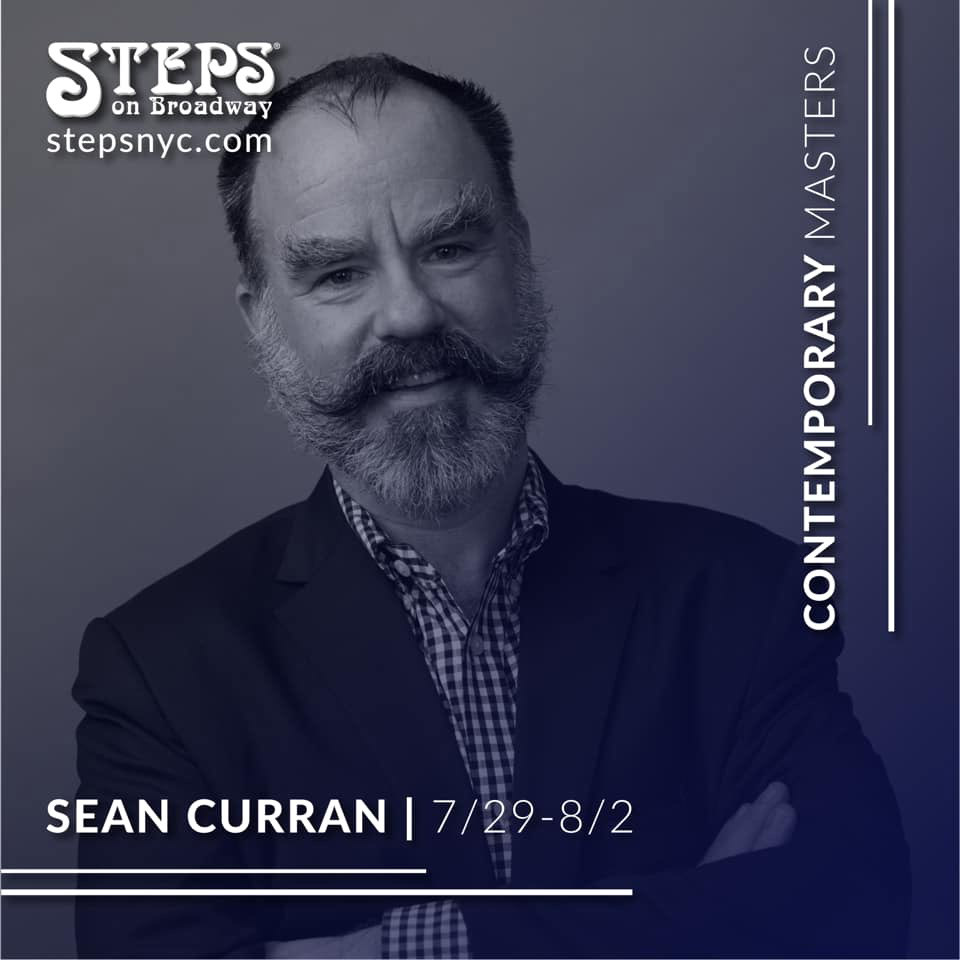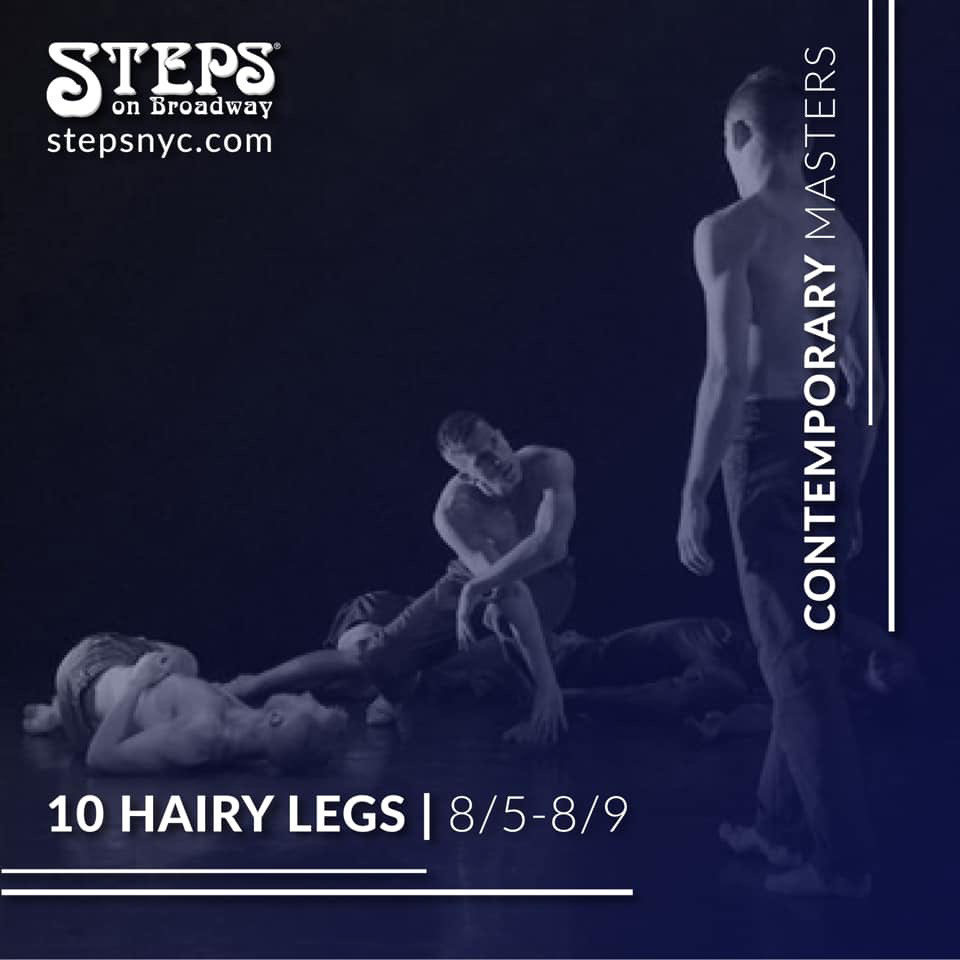 This series of master classes features major NYC choreographers who teach at Steps over the period of a week in the summer. A long-running series in Steps' programming, this Contemporary Masters design for social media sought to capture the professional atmosphere these classes offer with a modern aesthetic reflective of the dance style.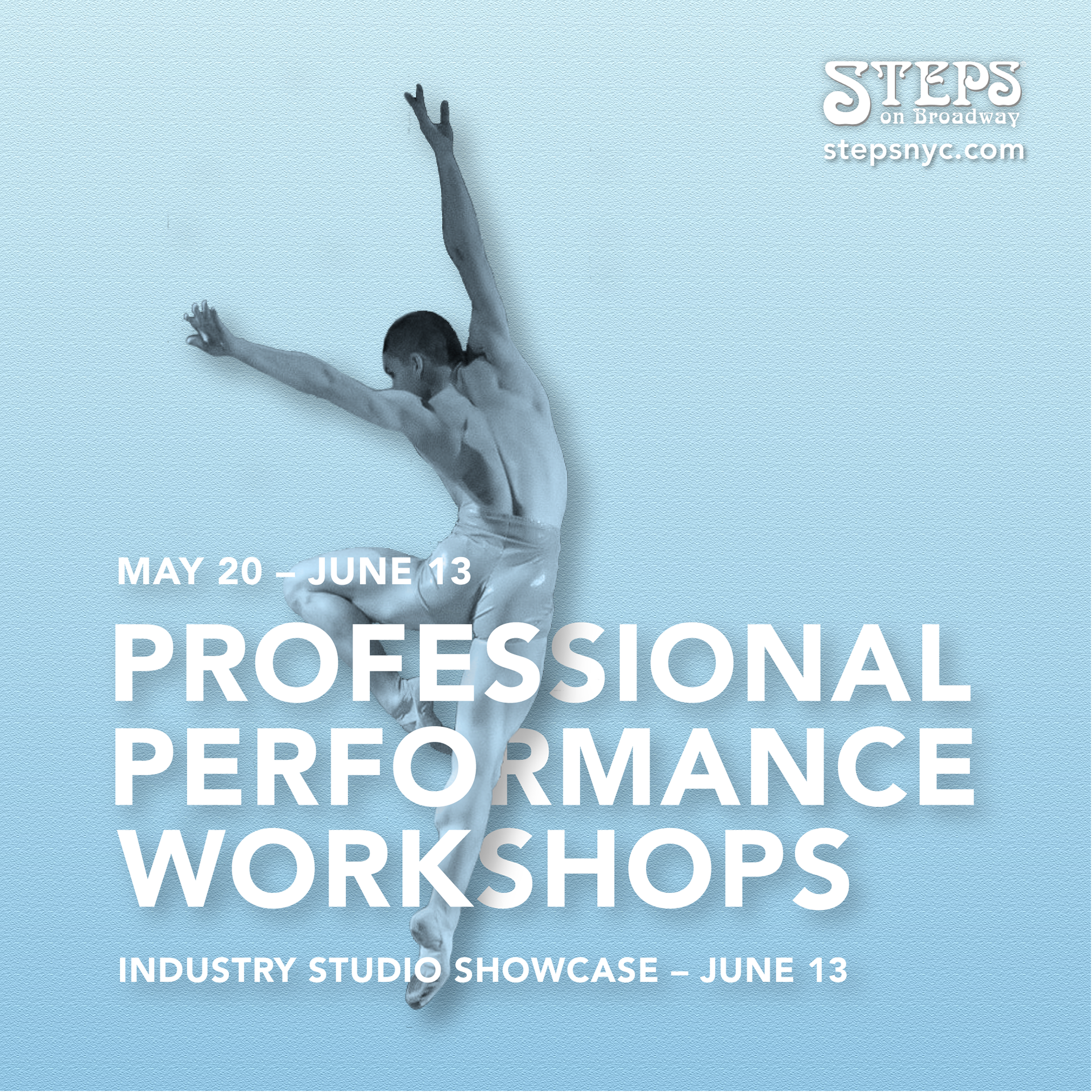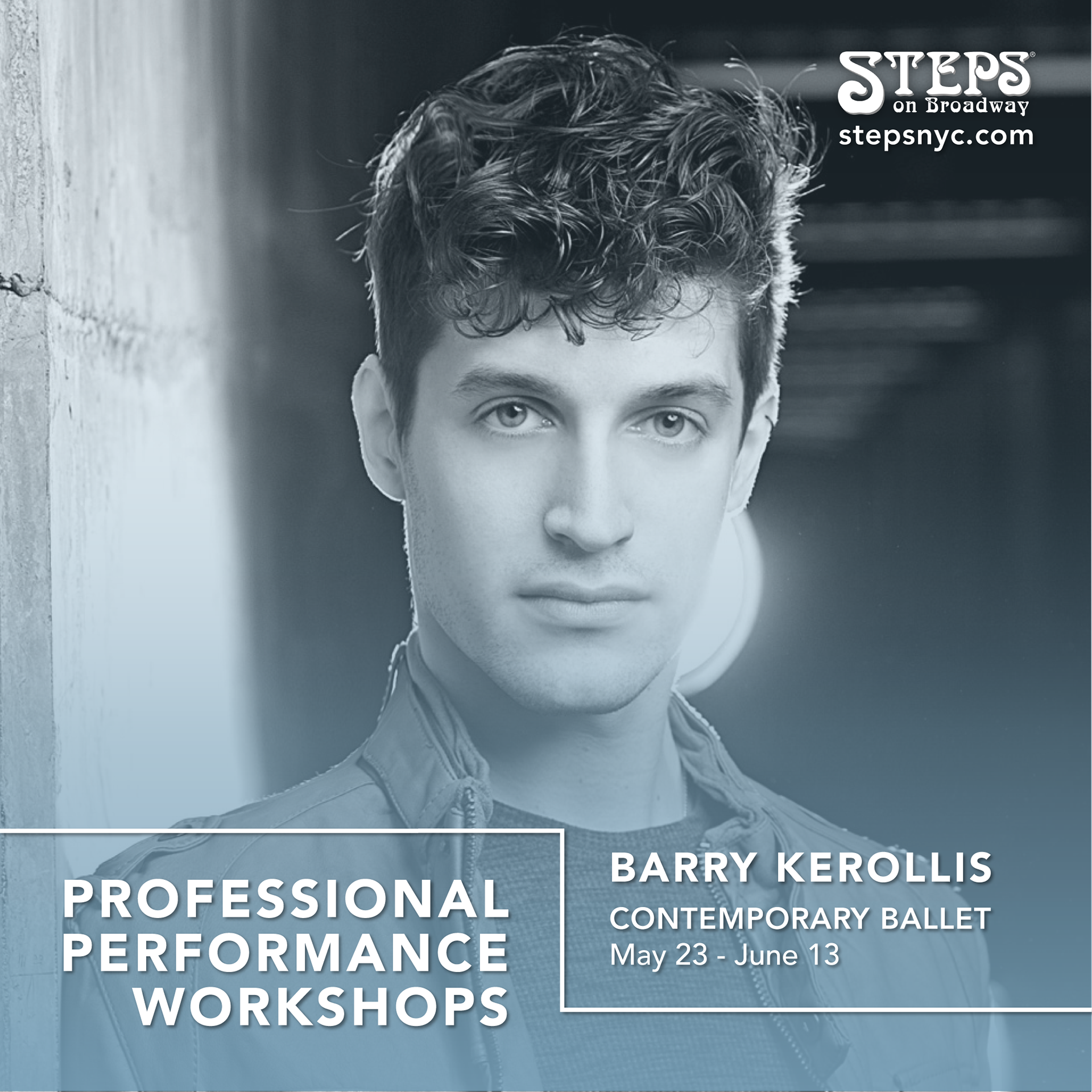 PROFESSIONAL PERFORMANCE WORKSHOPS
Professional Performance Workshops offer dancers the opportunity to work closely with a Steps choreographer on creating a new work, which they perform in an Industry Showcase at the end of the four weeks. These graphics were redesigns of older promotional material, with an emphasis on cutting down text in favor of striking imagery.