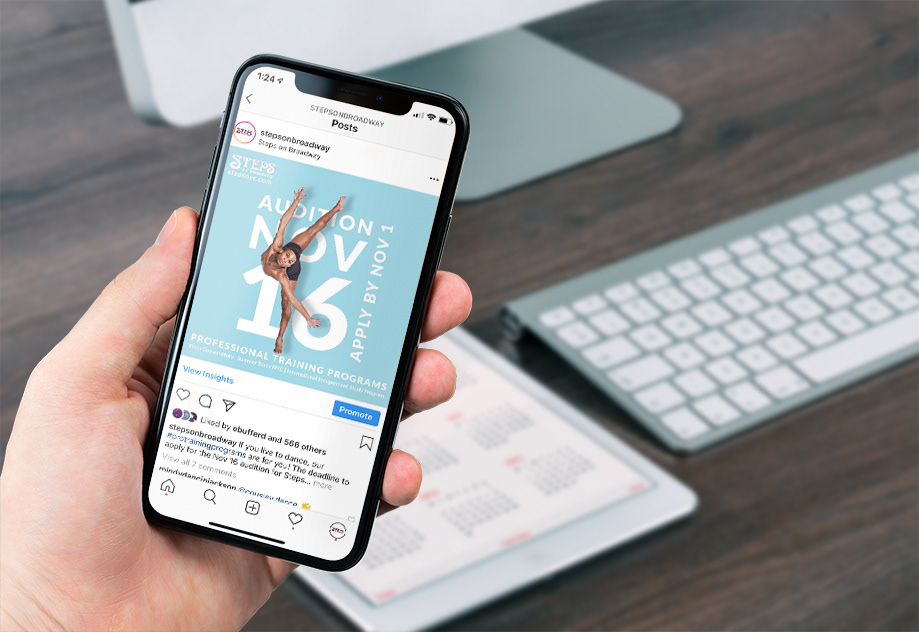 As Steps' Social Media and Marketing Associate, I designed, produced, and strategized almost all of the content seen on its social media accounts, plus its affiliate Youth Programs accounts. This page features some of my best work for the open division of Steps on Broadway, from Professional Work Sessions to competition postcards. This work serves to advertise the many programs Steps offers in social-optimized formats that appeal to the target audiences. Several designs are expanded for the Steps App, posters, program covers, and more. 
Professional Work Sessions
Professional Work Sessions are 3-hour, limited enrollment workshops that provide dancers opportunities to work closely with top choreographers, directors, companies, and talent agencies. As Steps is in the process of rebranding, I redesigned the promotional materials for these workshops to match the new brand guidelines, with a focus on streamlining information and creating a clean but sophisticated aesthetic.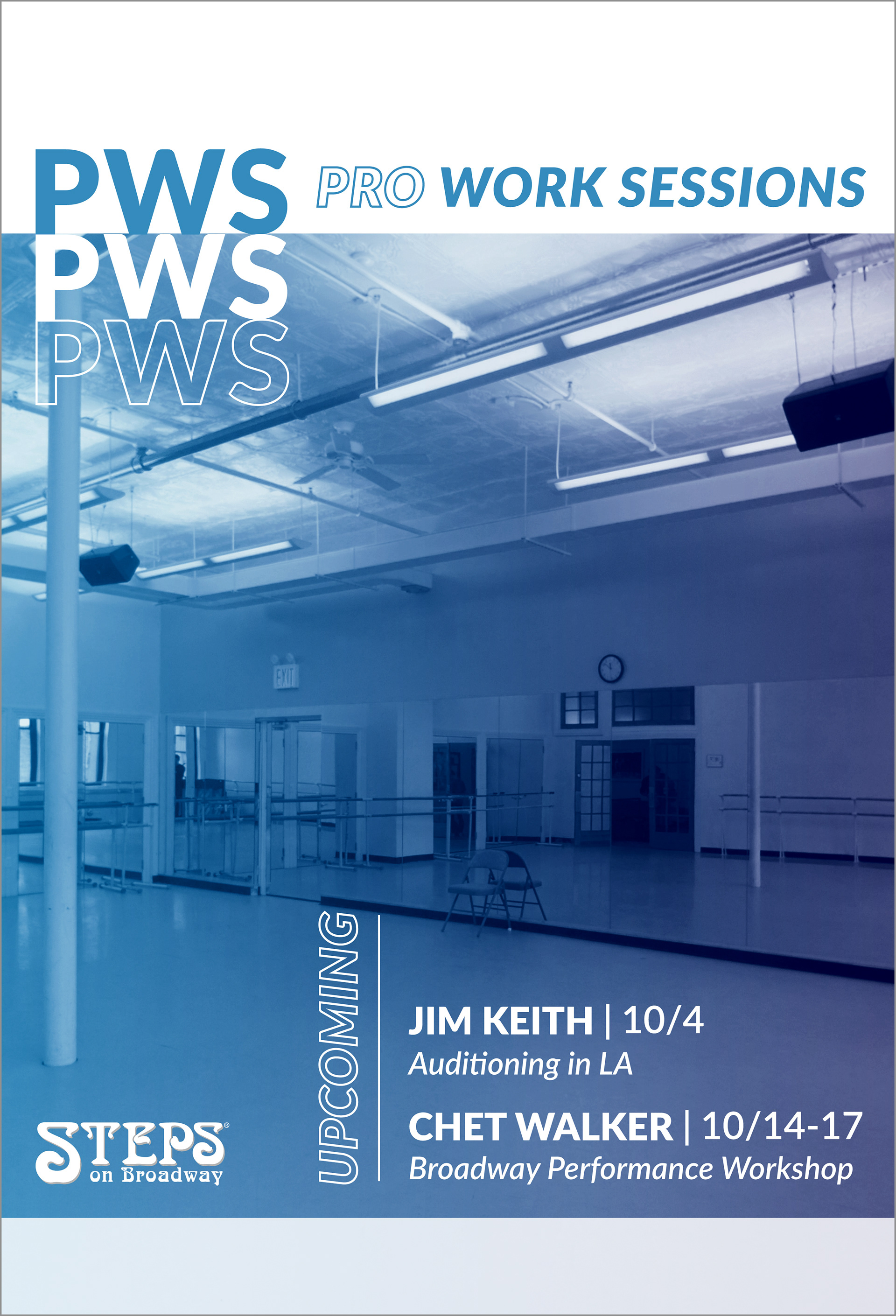 Beyond my work for Steps' social media, I also created several widely-distributed print pieces—one of the most recent being a new promotional postcard to share at New York City Dance Alliance conventions across the US. NYCDA attracts top young dance talent, and this postcard aimed to briefly inform them about Steps' further training programs and entice them to make Steps their NYC dance home. I took elements from Steps' historical legacy and added a contemporary twist to appeal to the next generation of dancers and emphasize professionalism.