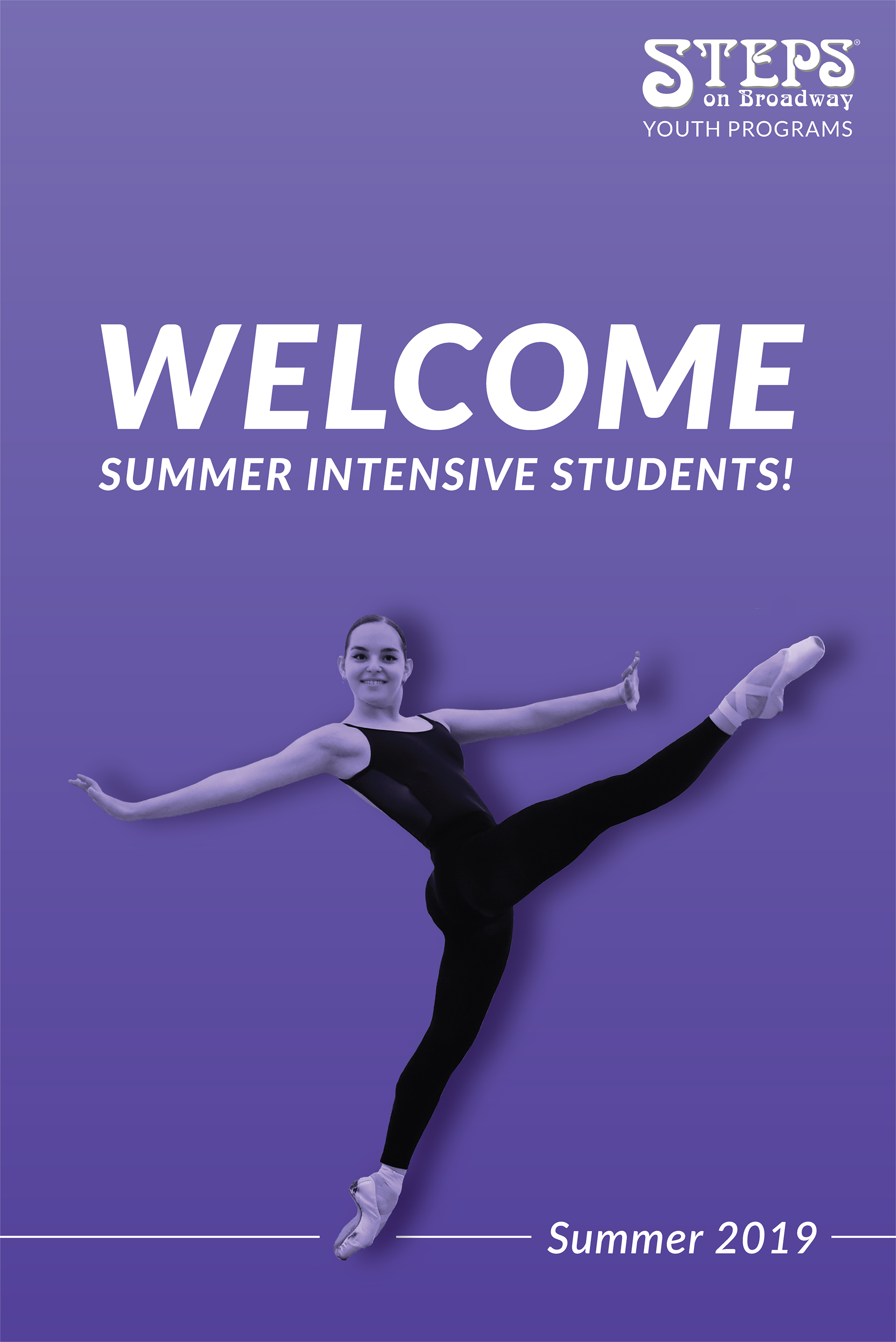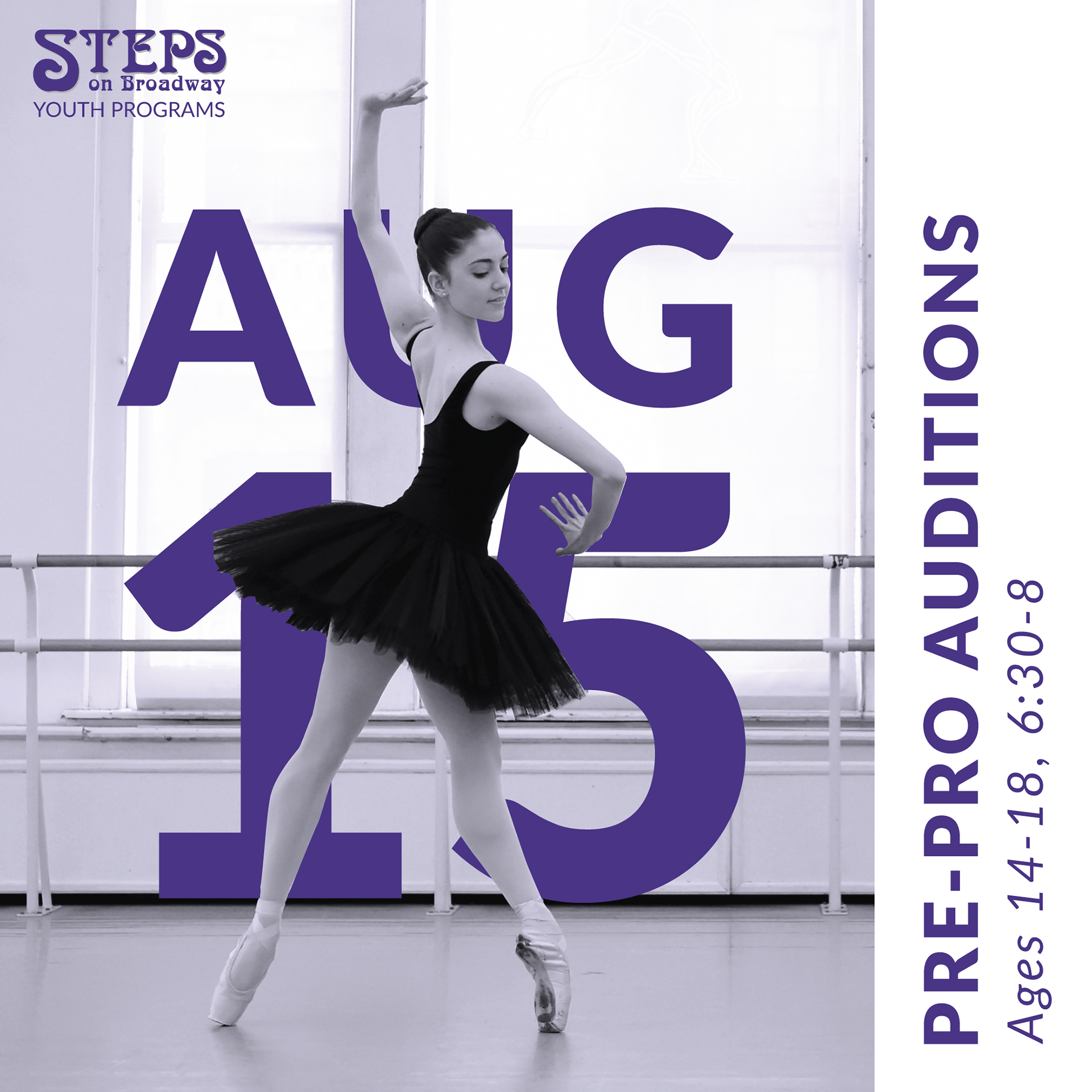 The children's training division of Steps on Broadway, Steps Youth Programs offers classes, intensives, and workshops for ages 18 months to 18 years. Although my design work largely centers on producing content for SYP's social media accounts, I have also created accompanying print material from performance posters to internal signage. My work aims to bring a modern aesthetic to the brand that resonates with both the students and their parents in SYP's marketing efforts. This page offers a sampling of some of my best work for their social media, plus a poster (above left) welcoming the 2019 Summer Intensive students.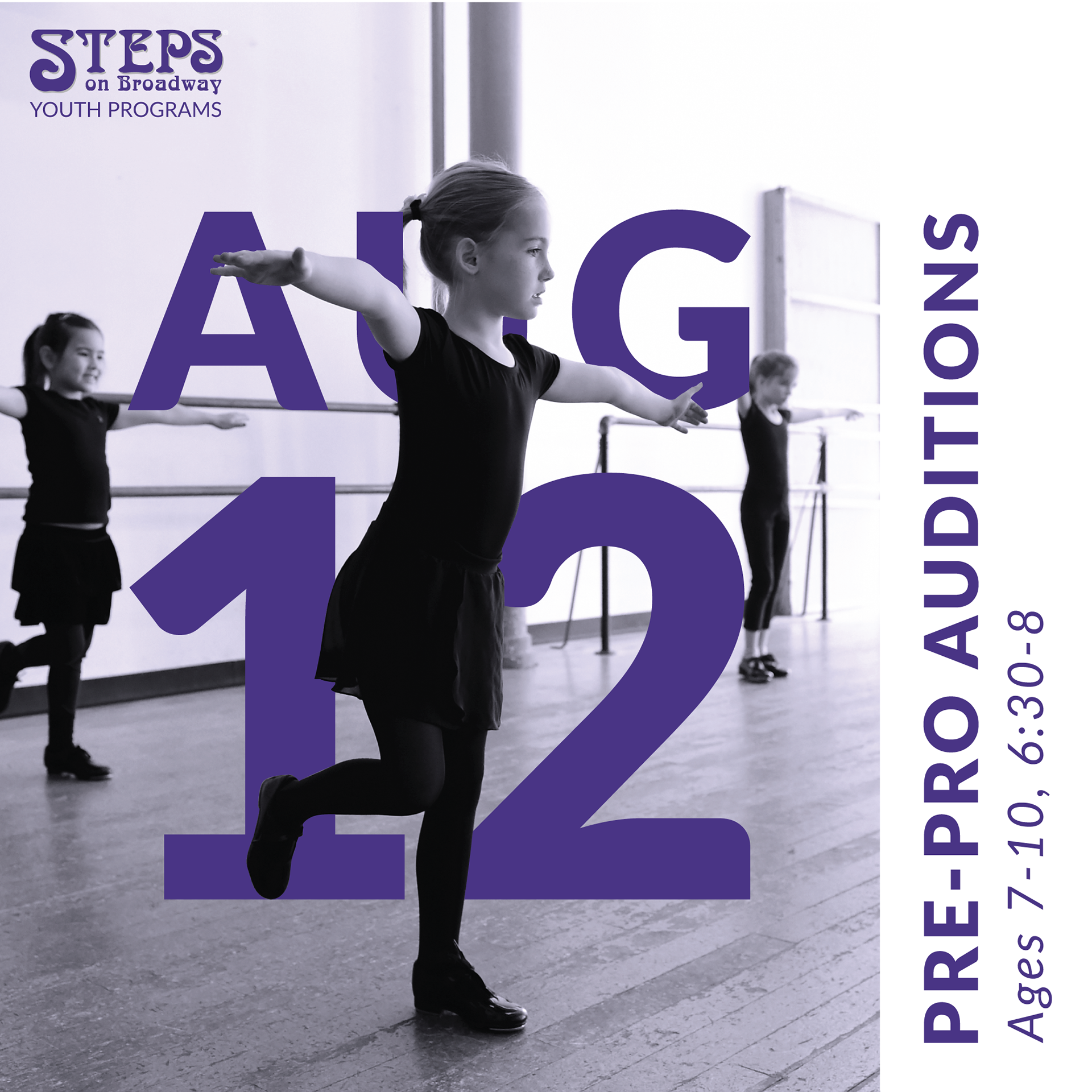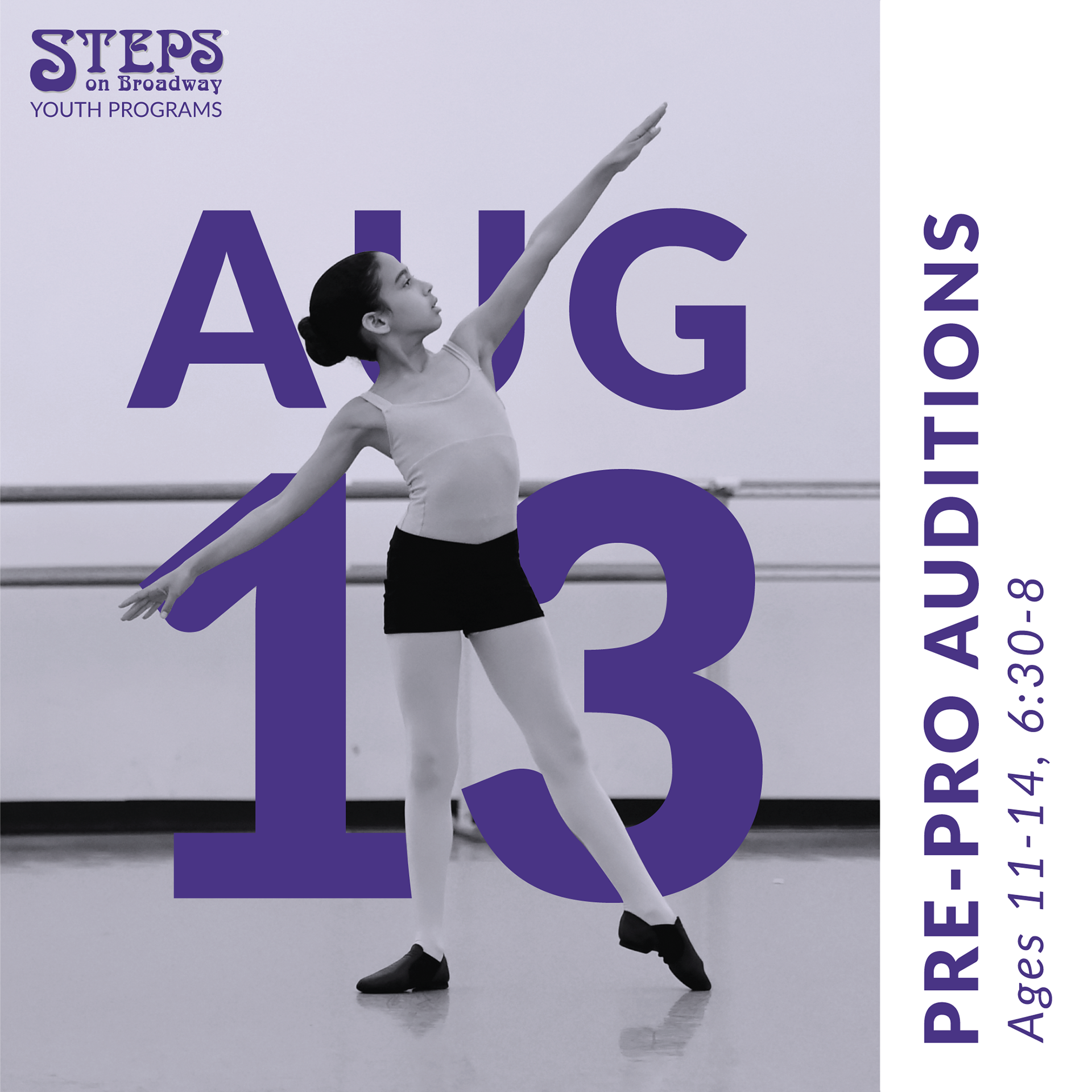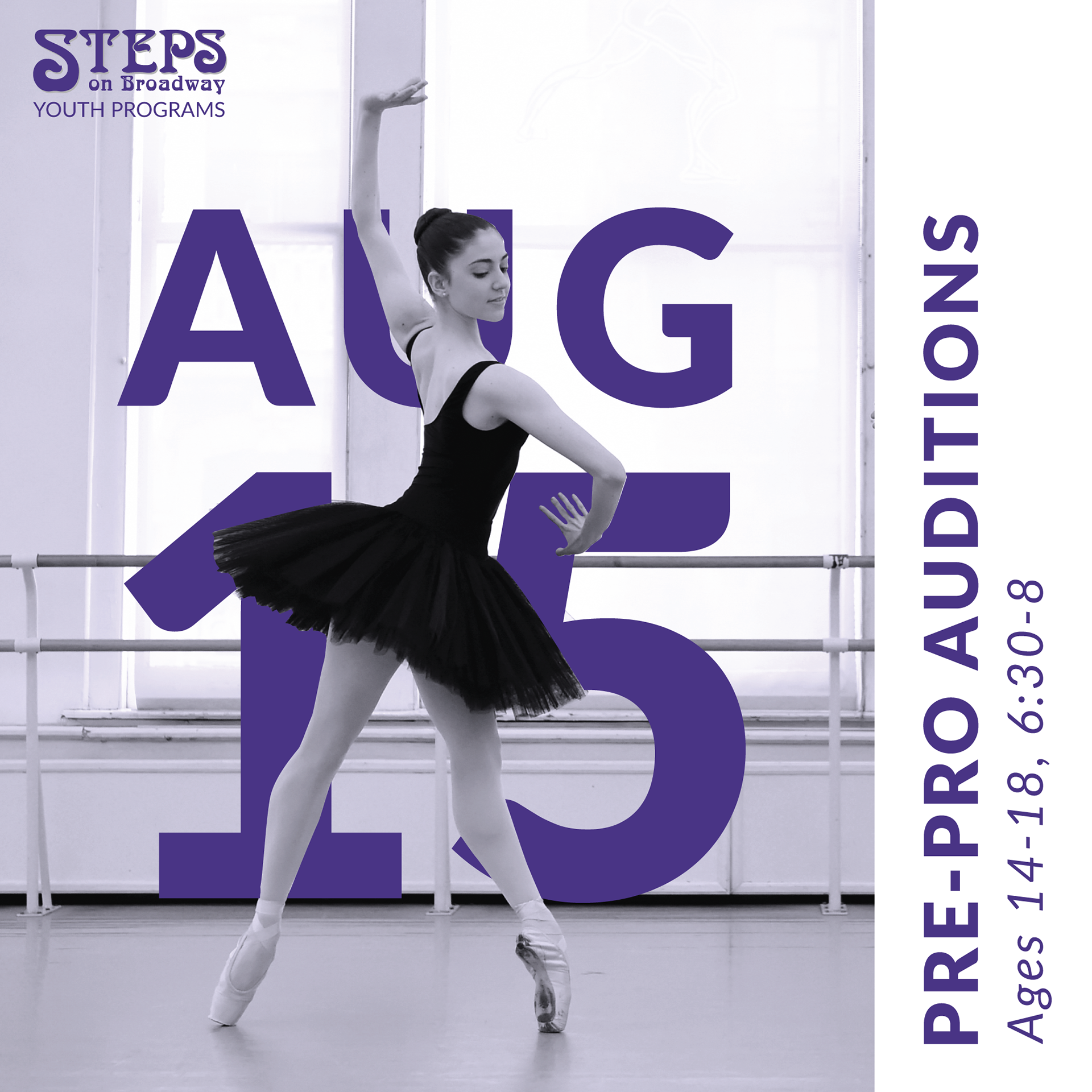 PRE-PROFESSIONAL PROGRAM AUDITIONS
This series of graphics was designed to promote auditions for SYP's Pre-Professional Program—a selective course for students hoping to make a career out of dance. Each design highlights the date using calendar-style typography, interwoven with images of dancers in the corresponding age groups. 
ILLUSTRATING STEPS WITH STEPS
This series of short animations was created through rotoscoping videos of dancers performing common steps. These animations were created to diversify the types of content featured on SYP social media—then known as the School at Steps—in a whimsical yet stylized way.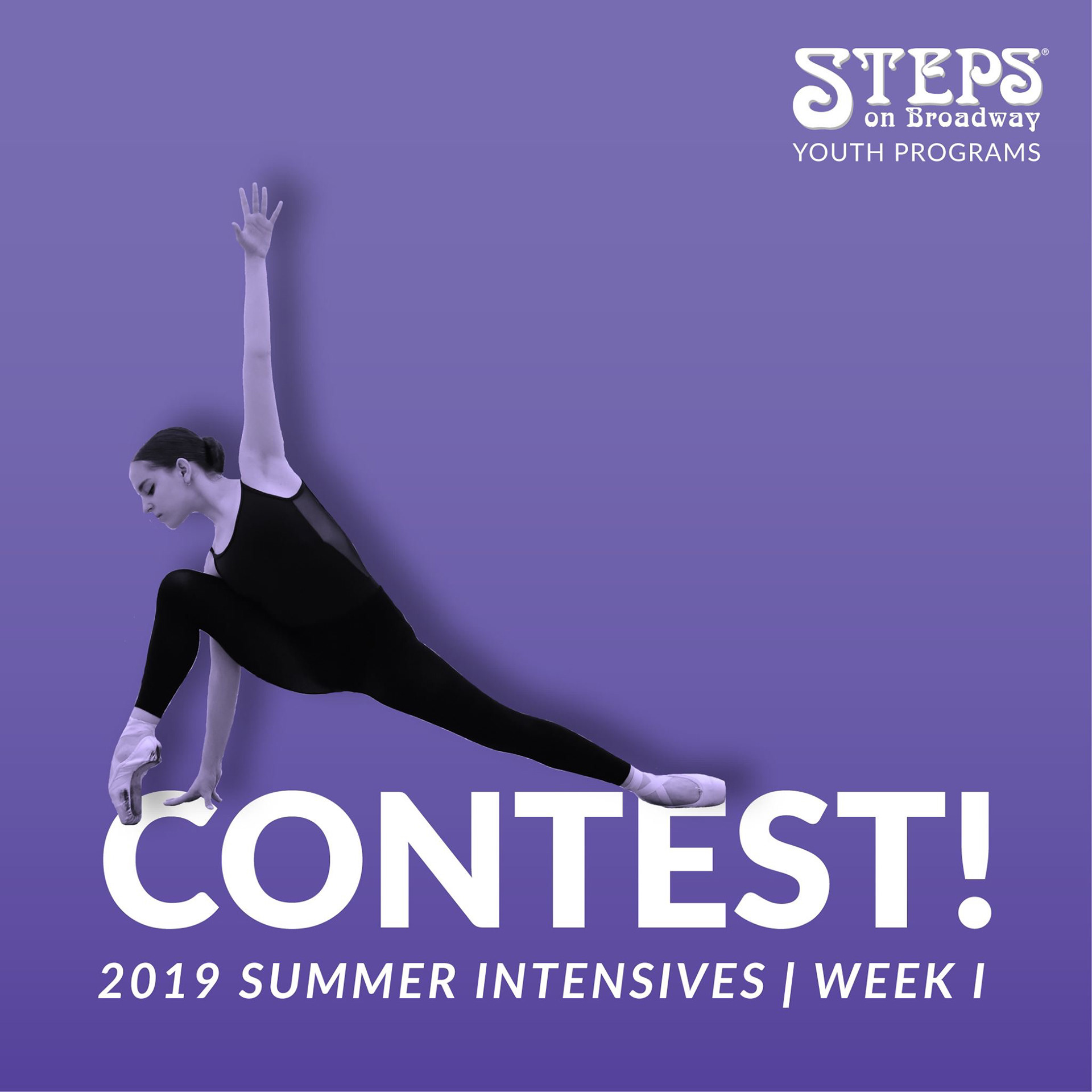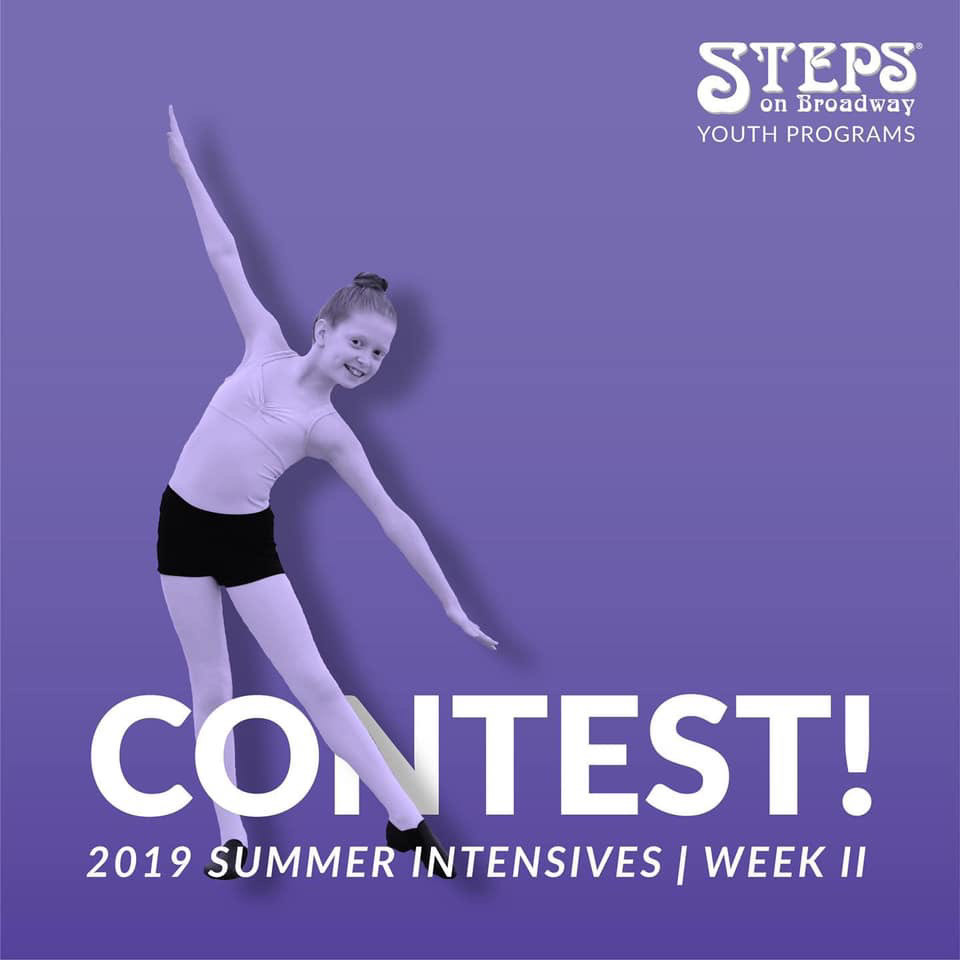 Originally spinning off from the Welcome Poster, these contest graphics were designed to get the summer students engaged with SYP's social media. The graphics rotate dance styles, featuring students from past and present interwoven with the contest text.